Palugod Senior Citizens-2004
Mary Joy Palugod Coronel, one of Homer and Helen Palugod's daughters who lived in San Diego flew   to Cebu to join her other brothers and sisters to be with tatay and nanay.   They both suffered a bout with the flu and the complications that came with it. Dad is recovering slowly but you know how it is - they're now in their mid-80s.
<![if !vml]>

<![endif]>
<![if !vml]>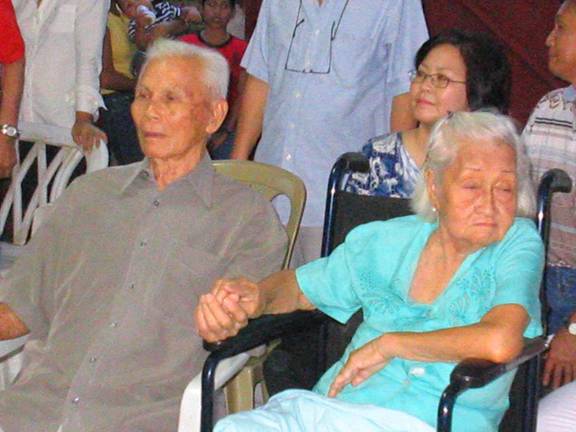 <![endif]>
Last August 9 was Lolo Homer's birthday (DOB 8/9/1917)

  

Grace and son 
Jeffrey, Myrna and daughter Nicole were there to celebrate with them.

  

Joy had just left the day before.

  

Lola Helen's health is steadily improving.

  

Thanks for all your prayers. From- Lillian Palugod-

Atun
The recent meeting of Bayani Palugod and Homero Palugod 2004
<![if !vml]>
<![endif]><![if !vml]>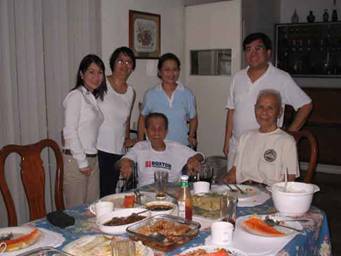 <![endif]>
The grandparents went to Manila and proceeded to Cavite  to visit old cemetery of the first Palugod in Binakayan. The site has been moved to another place. They met the family of Ruby Palugod Torres
 Dr Lito Palugod Obillo and his wife, Lorna flew to Cebu from Manila for one day to lend support.  Uncle Mering and Aunt Helen are the living proof that we could live beyond 80 and could reach the century mark.
 I am not going to advice whether it is a good idea for our older family member to take the flu vaccine or not but these are the thing we should always watch. Prevention is wonderful thing and I would let you read the website of the Herket, the husband of Lola Mina. I saw her (Mina) in California the other year and if anyone will live 100 years. Her good health and young looks might be attributed to her husband's knowledge about life science.
<![if !vml]>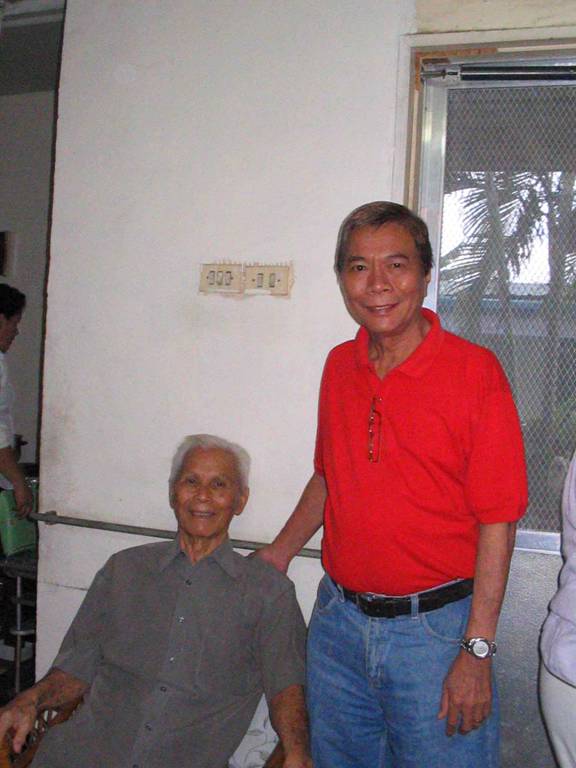 <![endif]>
Lolo Mering with his first son- Rolando Palugod