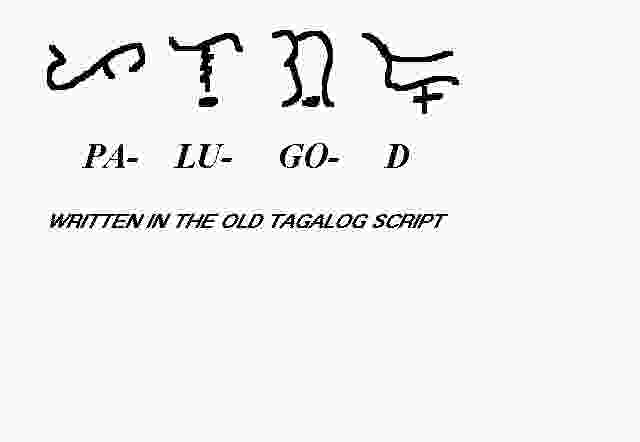 PALUGOD
PALUGOD
Where the Palugod came from:
Historic Time line
The Cry of Balintawak started the Philippine revolution from its birth in the famous Pugad Lawin organization.
The site of the first major victory of the Filipinos over the colonial forces was in Binakayan, Kawit, Cavite. The battlefield on a 3000 sq. Meter lot will be transformed into a historical and educational destination. It is now being developed into one of the major freedom parks in the Philippines.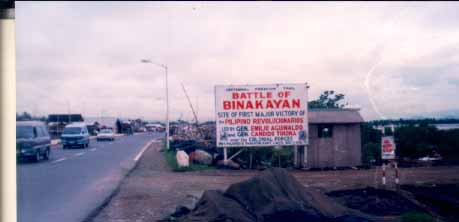 Historical Shrine in Binakayan under construction.


This is the place where the PALUGOD came from. Our Lolo (Servillano Palugod) was only on his teen (13 years old) when the Battle of Binakayan was fought on November 9, 1896 almost 100 years ago. Cavite is the cradle of the heroes and Binakayan is the cradle of the PALUGOD. One year later Aguinaldo founded the Binakayan Republic on November 1, 1897. I have been told that Aguinaldo is somewhat related to us.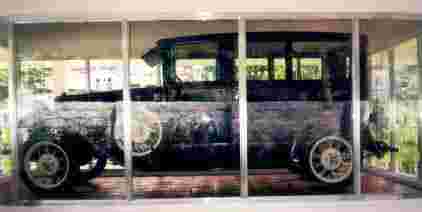 Aguinaldo's Car
Binakayan is someway unique. I used to enjoy our visit there because it meant free movies since the Palugods owned the movie house just across the market place (Palenke). You could tell people who grew up in Binakayan by just listening to the way the person speaks Tagalog. Binakayan is Tagalog as Palugod. Pa-lugod probably means from the side of the hill but simple delight or pleasure (Lugod) is closer to its meaning. The name is however all Filipino.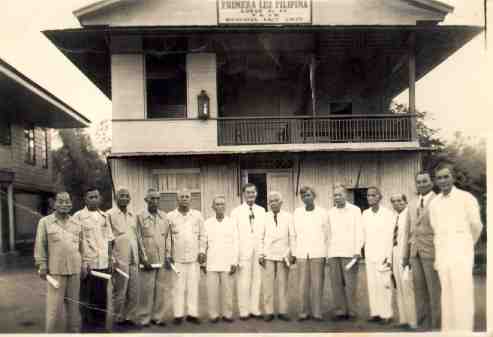 Our Lolo with the Binakayan Mason
Ate Bella (Bella Palugod Mercado Perez has just joined the Internet. Sonia, Efren, Myrna, and Grace, the Palugod from Cebu are now online. Their dad who will be celebrating his 80th Birthday next Aug is scheduled next week. Wonder if he bought himself a PC for his birthday.
I will try to get Nanay her own computer when she comes back from the Philippines. Ate Aurora and Alma Lim should be able to join together soon from Danville, Va.
And dont forget the Paul Palugod Family from Atlantic City are now on the superhighway. Check all these E-mail ID's on the Index of Palugod.
This Family Page is listed on the leading Filipino Search WEB Engine like..http://www.edsa.com.ph or htt://www.yehey.com.ph Tell everyone the key word is PALUGOD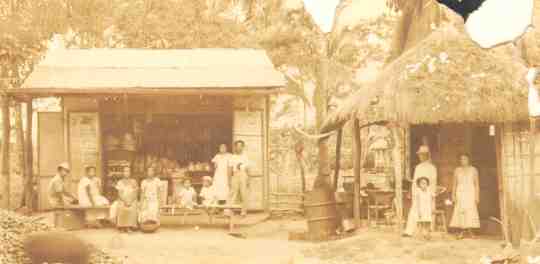 First House in Ineagan, Dupax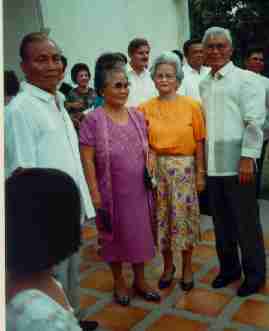 LOLOS & LOLAS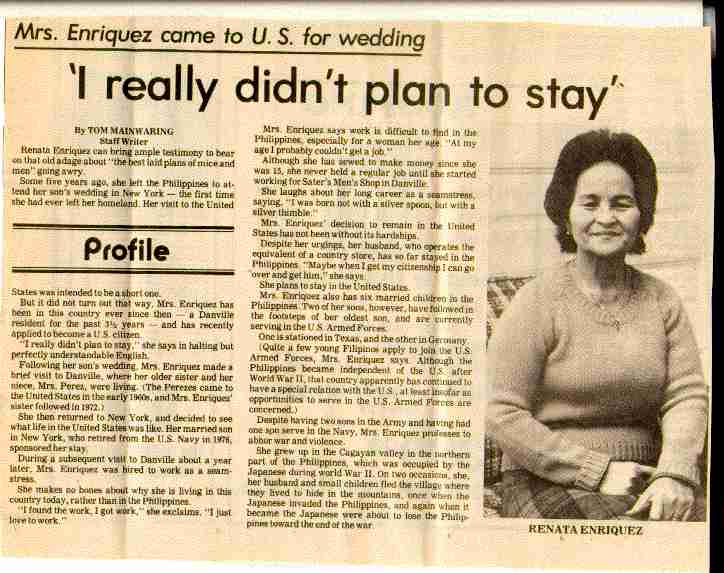 Lola Rening in the Danvile (Virginia) News.